Outlook Addins


Exchange Addins

Spamlook for Microsoft Outlook

Spamlook extends the functionalities of Microsoft Outlook providing advanced protection against spammers and unsolicited emails.
Spamlook is not designed to work with a generic mailer but it's specifically designed and optimized for Microsoft Outlook.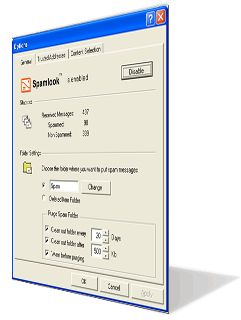 It is fully integrated in the Outlook workspace and operates in the background, analyzing incoming messages and moving spam to a separate folder, or directly to the Deleted Item folder, if required.