SalesOutlook: Outlook Contact Management Software

Manage your contacts, emails, opportunities, calendar and more without leaving Outlook. SalesOutlook leverages the combination of Microsoft Office and Exchange Server to deliver a powerful and customizable account-focused electronic customer relationship and team collaboration system.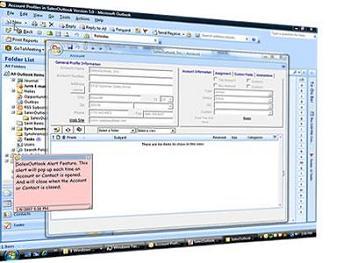 Innovation is the key to SalesOutlook's success. Since 1998, SalesOutlook, Inc. has led the industry in creating a fully integrated Outlook CRM application. SalesOutlook's innovations have set the standard for others to follow. SalesOutlook was first to create a fully customizable Outlook CRM application, first to create the drop down interface, first to have item level security, first to have email management, first to integrate PDA support, first to have an OWA client, first to have direct SQL access to Outlook folder data via ODBC, first to have a low cost multi-user client and the list goes on.