Tour de Force for Microsoft Outlook

Tour de Force™ is a Customer and Contact Relationship Management (CRM) and Sales Force Automation (SFA) Solution Software fully integrated within Microsoft Outlook®.
Tour de Force contact management software is all about connections- connections to the critical data your sales team needs to make decisions.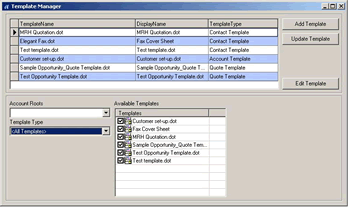 Tour de Force™ is built on the Microsoft technologies you already use, such as Outlook® , Exchange Server and SQL Server.
Tour de Force™ is the first and only Outlook based contact management solution on the market to answer all the questions you've asked the other companies for years. Best of all, they're the answers you've been waiting to hear.