Outlook Addins


Exchange Addins

Microsoft Dynamics CRM for Outlook

When it comes to Customer Relationship Management (CRM), communication is key. The ideal CRM solution should streamline the way your people communicate with clients and collaborate with each other. The more comfortable they are with the tools, the more effective they will be at their jobs. And what's more comfortable than a look and feel you already know?
Microsoft Dynamics CRM workflow automation and analytics let your Sales, Marketing and Service staff easily share information and route tasks to provide a seamless customer experience.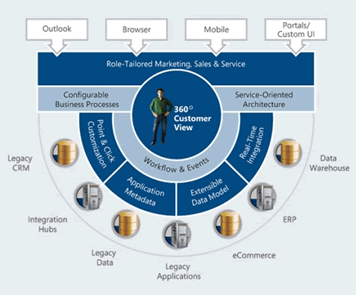 Boost sales productivity with Dynamics CRM for Outlook...
Use Microsoft Dynamics CRM within Microsoft Office Outlook.
Eliminate redundant e-mail tracking.
Improve communication and team collaboration through seamless integration with Microsoft Office products.
Promote Office Outlook contacts to Microsoft Dynamics CRM with a few mouse clicks.
Easily identify key data points through advanced search.
Reduce wasted cycles with robust data-cleansing features.