SalesOutlook CRM

SalesOutlook® helps Sales, Marketing and Service teams collaborate to increase revenue by reducing response times to customers, prospects and business partners using the Microsoft technology you already own, support and use each day.
Let SalesOutlook Customer Relationship Management help your organization generate more ROI from its investments in Microsoft Outlook, Microsoft Office and Microsoft Exchange Server while improving customer satisfaction, response times and bottom-line results.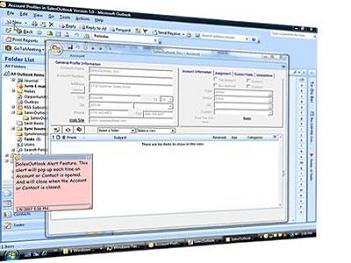 SalesOutlook allows you to quickly implement a flexible, easy-to-use Outlook CRM (Customer Relationship Management) software that will help everyone in your organization be more productive, work more efficiently, and stay in sync with one another as well as with customers, prospects and business partners.