OLFax Fax Tool for Microsoft Outlook

OLfax is the perfect solution for companies which relay on communication via fax. Each user is able to receive incoming faxes via email and to respond to faxes via email. If more than one telephone line is available for fax, different users can connect to different fax lines. OLfax also works as a single computer solution without a network.
OLfax is a gateway between email and fax, it allows writing faxes by writing an email to a email special recipient which in turn prints the incoming email against the fax printer and sends it to the given recipient. On the other hand, incoming faxes from certain numbers are forwarded to a list of recipients.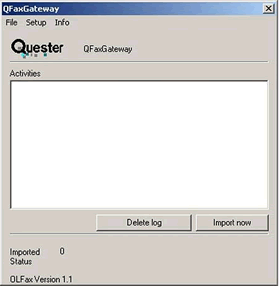 On sending faxes, templates are used which turn a simple email into a fax containing company logo, address, telephone and fax numbers etc. automatically. All incoming and outgoing faxes are converted into Outlook objects and can be shared via Exchange.