Outlook Addins


Exchange Addins

Outlook Connect sync addin

Outlook Connect makes it possible to synchronize Contact data with any relational database that supports ODBC (Open database connectivity). Outlook Connect supports loading data from the database into an Outlook contact folder or storing data from Outlook into the database. It is possible to use Outlook Connect on multiple Outlook Contact Folders and multiple databases.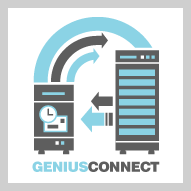 The user can protect his private contact data by using a different Contact Folder to store private contacts or by telling Outlook Connect to ignore Contacts that are marked as private.
Outlook Connect consists out of several COM objects and becomes an integral part of Outlook after installation. Outlook Connect adds a new toolbar to MS Outlook with buttons specific for synchronizing data and configuring Outlook Connect. The user can customize this toolbar and place the buttons on different toolbar or menu bar.