Outlook Addins


Exchange Addins

Spam Catcher

Are you annoyed with SPAM? Or worried about scammers "phishing" for your personal information? Tired of wasting time these offensive and unwanted emails? Do you wish you'd never see a chain letter, virus hoax, or an outright scam email - and hope you never will again? If so, we've got good news for you. Take control of your email inbox with Spam Catcher 4.0!
We examine 5 to10 million spam messages a day so you won't see any. Stop wasting time with unwanted emails that should have never be in your inbox in the first place. Free yourself from junk email once and for all!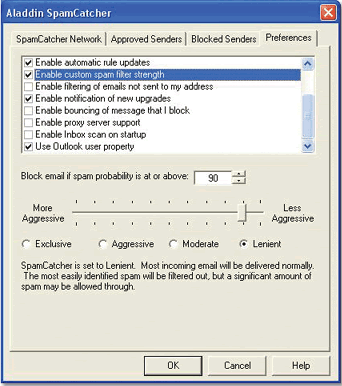 Works With Your Email Program!
Outlook 2000/2003/XP
Outlook Express
MSN/Hotmail
Eudora
Yahoo Mail
Any POP email account